Skip Tracing Services | Atlanta People Finder | Atlanta People Search
Skip Tracing Services | Atlanta People Finder | Atlanta People Search | are also known as a locator search. Mainly, the term skip tracing was used to describe persons who "skipped out" on an obligation. However, sometimes people are located and given good news. Your Atlanta people finder is used in the areas of a –
Family Reunion
Process Service
Debt Collection of a Judgment
Asset Location
Witness Location
Finding Missing Heirs & Beneficiaries
Business Transaction
Advanced Data Collection
Vitally, we have advanced data collection tools for skip tracing services. Beware of internet sites offering free or cheap results. As a result, these sites may contain outdated information or deceptively charge your credit card. Instead, we'll give you clear information and not hype. Are you an attorney searching for skip tracing services? We have an article to bring you up to date on skip tracing trends. Debt collectors – you're good at your job, but have difficult accounts. Accounts you don't want to write off.
Hard to Locate Persons | People Finder
Some people finder searches are tough, because hard to locate persons simply don't wish to be found. They are transient or just don't leave markers. Others, just by their habits and lifestyle make it a challenge. For hard to locate persons, we get on the ground and probe. These methods are legal and only a few are aware of them. Moreover, exclusive sources take time to produce. While there is no guarantee, we have a strong record of success. For example, read one of our reviews below –
"I hired Zane and Astinel Security to locate a witness for a case my firm is working on.
He is literally the best private investigator I have worked with so far – super polite,
responsive, and fair rates. Highly recommended and will definitely work with him again." Attorney Nikoo Razavi
Contact Us | Skip Tracing Services
Above all, contact us and prepare to work with your Atlanta skip tracer. In addition look at our other services, to include risk, security & fraud consulting. Finally, if you're a decision maker in a business, pause. Pause before entering into transactions, partnerships and the selection of service providers. Strongly consider our due diligence, background investigations, asset searches and fraud detection services.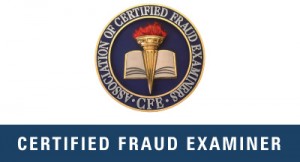 Astinel Security & Forensics is a proud member of the Association of Certified Fraud Examiners