Atlanta Investigative Services | Atlanta Security Consultants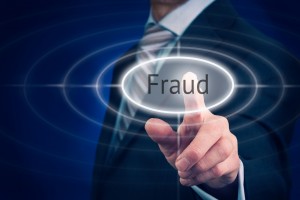 Not all investigative services and Atlanta security consultants are created equally. We have an innate drive, and the seasoned experience to protect assets, detect fraud and provide excellence in private investigative services. If you have sensitive matters, security breaches, fraud or embezzlement, let us respond to the crisis. More importantly, use our prevention services to help you avoid costly exposure to risks.
Forensic Investigative Services | Private Investigative Services
The legal community uses our forensic investigative services, private investigative services and other specialties. Observe our trusted reviews from law firms we've proudly served. Perhaps your organization has losses that can't be explained or you want a deep review. Your law firm has used providers in the past but you need more. Maybe you're an individual involved in litigation or a consumer who needs assistance from a professional? Look closely at our – Services
• Fraud Examinations | Forensic Investigative Services
• Corporate Security, Due Diligence & Workplace Investigations
• Private Investigative Services | Asset Searches – (see our drop down services box)
• Risk & Loss Prevention
• Physical Security Assessments
Business Security Systems
Face it. Daily demands can consume you. Fraud, embezzlement, security breaches, natural and human-caused risks are all around. It's easy to think if you've never been a victim you're immune. Effective business security systems consist much more than an alarm system and cameras. By business security systems, we mean more than electronics or a gadget. A comprehensive approach is necessary. Hope, a CPA and simple insurance coverage is not an effective strategy. Don't wait until after a crisis to learn the truth.
Fraud Risk Services
So whether it's fear of the unknown, simple inefficiencies, or something more serious that exists, it's vital that you consider our independent fraud risk services. If you're considering a business transaction or the selection of a critical vendor, then pause. Speak with us first. Often we hear the phrase, "I wish I had known you." Don't become another statistic. Select our drop down services tab for more information.
Astinel Security & Forensics is a proud member of ASIS International
*See the Gwinnett Business Radio X Interview with Astinel Security & Forensics
"Our CPA gives us a clean report every year."
CPA's do important work, but they typically don't look for fraud. This can give the business owner a false sense of security.
"There was a problem once, but we're fine now."
Unfortunately, fraud and embezzlement can repeat itself.  You don't have to be a victim again. Seek out a professional.
"The owner is smart and good controls are in place."
Great, but fraud doesn't let intellect get in its way. Controls are important but a focus on fraud detection and prevention is a necessity.
"Revenues are actually increasing, but the whole picture doesn't look right."
If it doesn't look right, it probably isn't. Your business security systems should be analyzed. Start a conversation with us.
Atlanta Corporate Security Consultants
Asset protection should be a cornerstone of any risk management program. Unfortunately, most organizations don't realize how serious their problems are until it's too late. Superior strategists, brilliant entrepreneurs and dynamic leaders have experienced the pain of embezzlement. Family owned operations have closed. Allow us to conduct a variety of forensic services, tailored for your organization. Competition among other Atlanta corporate security consultants doesn't bother us. Often, we partner with best in the security and fraud prevention industries. Consider us for the –
*Credentials Few Can Match   *Services Others Can't Offer   *Value & Results Beyond the Client's Expectations
Atlanta Investigative Services | Forensic Investigative Services |
Atlanta Corporate Security Consultants | Private Investigative Services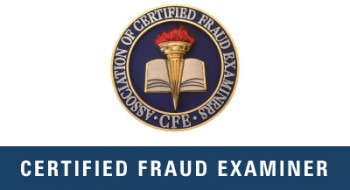 As Featured On