Medical Practice Embezzlement Investigator | Medical Practice Fraud | Atlanta, GA
Diagnosing Practice Fraud
My mother, who was a nurse, said people shouldn't self-diagnose their condition. A pharmaceutical commercial portrays doctors performing different vocations and states, "You wouldn't want your doctor doing your job."
Virtually all fraud examinations occur after the fraud has come to light. When it does, it's always more costly and dramatic. Yet, fraud examination experts concur that rarely, if ever, will a practice request a pro-active fraud risk assessment.
A close look at medical and dental practices reveals a continuing pattern of internal fraud on the part of trusted employees. Over the years, the medical and dental profession has issued more warnings, but our research shows a steady stream of practice fraud. Within the dental arena, some studies reflect 50% of all practices experience internal fraud. Industry statistics are difficult to obtain for a myriad of reasons. A thoracic surgeon doesn't wish to concede they were swindled by the less educated. A gifted periodontist has been taught to hire a strong office team and focus their efforts on treatment. Enter the Affordable Care Act and the unknown, or some would say, the known effects on income stream. If cash flow tightens, how does a practice justify having a preventive service they don't even believe is needed? It is because when the economy contracts, fraud increases. In addition, an independent review at any time can reveal vulnerabilities. Medical intellect regarding preventive healthcare should also apply in the form of fraud prevention. The parallels are ironic and undeniable.
Practice fraud is real, costly and painful. Fraud relies heavily on your busy schedule, the "It won't happen to me" mentality and hopes you'll remain trusting of your environment. Beyond the financial loss, the aftermath alone is reason enough for a call to action.
"It (the situation) was like an auntie to my kids. I have hundreds of pictures of me at her family events, she at mine." – Atlanta Dentist after Discovering Employee Embezzlement.
Medical Practice Fraud Investigator | Medical Practice Embezzlement Investigator
Strongly consider using a Medical Practice Fraud Investigator. The earlier the detection, the less damage, and with anti-fraud controls you may never need to experience the pain. When it comes to fraud, avoid self-diagnosing your condition. Give your practice a checkup.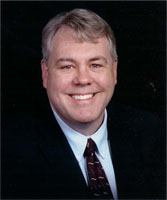 Zane Kinney, CFE, PI
*Astinel Security & Forensics Speaks on Fraud in the Medical Practice