Fraud Risk Assessment | Atlanta CFE | Asset Protection
Not at My Company – Revisited
Our one year anniversary is upon us. I'm still all too happy to spread the message that our mission is to protect assets and mitigate risk. We do this by responding to the crisis in your business regarding security and embezzlement issues. More importantly, we want to help you from becoming a victim. We still get explanations of why embezzlement is "not at my company."
What's New?
The 2014 Association of Certified Fraud Examiners Report to the Nations was released. Organizations continue to lose approximately 5% of their annual revenues to fraud. The average fraud extends for 18 months before detection and the median loss is $145,000 per incident. This is an increase of $5,000 from the 2012 report. Asset protection is a must!
What's Not?
• The refusal of the small business owner to believe a long-term trusted employee or any employee would embezzle assets – even when the evidence is clear.
• The misperception that their CPA is looking for fraud as part of their services.
• The false belief that insurance will completely cover a loss, if needed.
• A failure to put anti-fraud controls into place.
• Overall resistance, refusal and self-rationalization to avoid confronting this important issue.
The Picture
We meet superior strategists, creative marketers, operational experts and seasoned financial analysts, who help to make organizations profitable. We rarely meet anyone who anticipates embezzlement, understands how to mitigate the matter and has a fraud response plan in place. When we do, it is because they were a previous victim.
The Future
When examining the macro data, we anticipate fraud and embezzlement to increase. Fraudsters constantly adapt, look for vulnerabilities, and put new twists on old methods. Fraud is a parasite, dependent on your busy schedule, trusting nature, intellect, fear and more. We do not expect the mindset of our small business owners to change anytime soon; however, we will continue the crusade.
An Alternative Option – A Fraud Risk Assessment from an Atlanta CFE
We have a life boat for you in the way of a fraud risk assessment. Proper asset protection includes a fraud risk assessment. Someone said using our fraud risk assessment product was similar to having insurance. While it's not an insurance product, it is –
• Highly cost-effective
• Objective and unbiased
• Nothing to be feared
• Based on years of experience and empirical data
• Done one time, unless you request follow up inspections
• Greatly educational and a strong identifier of vulnerabilities
• The best gift you can give your business
You don't have to be another statistic of business bankruptcy, victim or news article. Contact us today for a free consultation.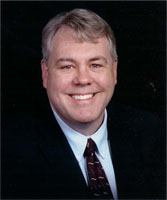 Zane Kinney, CFE, PI
Principal Consultant
Astinel Security & Forensics
www.astinel.com
info@astinel.com
678-463-7893